Yayyyy! It is Friday y'all! *Doing my little happy dance over here* I am SO glad it's the weekend! This week has been somethin' else I tell ya. I think tonight I'm just going to bask in the wonderfulness of Friday, enjoy a glass of wine with my husband, and...watch a movie, or clean out my jewelry box. LOL two opposite sides of the spectrum yeah? Ha, I dunno yet but I am going to enjoy myself. I don't have to coordinate a wedding this weekend, but I am going to my cousin's couple's shower in the hill country. Should be fun :)
Look really close ;)
Also, I'm really LOVING today because my husband booked our cruise this morning! Whoooooo hoooooooo! We aren't doing an extravagant cruise by any means, it's probably the cheapest one you can get, and the shortest cruise you can go on, but we are gonna have SOOOO much fun! We both need a vacation REALLY, REALLLYYYY bad! :) We are also going with a group of friends my hubs went to high school with so it will def. be a blast! I can't wait! 28 days in countingggg!
Mk, on to 5QF!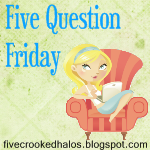 1. What were your school colors? In elementary and middle school they were blue and white. In High School, they were red and white. And in college, they were orange and white.
2. What's the best compliment you ever received? Hmm...I guess it's a toss up between my Mother telling me that she couldn't be prouder of me and that God couldn't have picked a better 'little girl' for her, and the other from my husband, telling me that I am the best thing that has ever happened to him. :)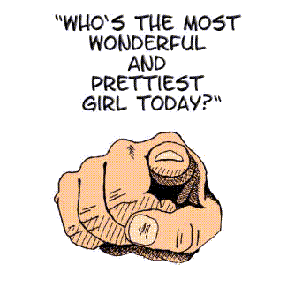 3. Do you buy cheap or expensive toilet paper? LOL...I
used
to buy the 'inbetween' kind, but now that I married my husband...it HAS to be the expensive kind. He is
SO
anal about his toilet paper. No pun intended ;) lol.
4. Have you ever had a surprise party thrown for you? Or have you had one for someone else? Yes, I actually have had a suprise party thrown for me :) My friends in college threw me a suprise 20th birthday party. It was so sweet, and I will never forget it. They even invited my Mom :)
5. What is one material possession that you "can't live without"? I'm gonna have to go with my iphone :) I love it, and I'll admit, it has spoiled me rotten.
My phone and it's bling bling case :)
Happy Friday Everyone!
Xoxo!